\uːbər-ɡrɪp-ən\
n. The intense feeling of relief when finding a jug, or good hand-hold, after a difficult crux
Background and Challenge
Many leaders today feel the effects of an increasingly complex and ever-changing business culture as the next generation enters the workforce. Add to that the typical professional and personal demands and it becomes overwhelming for any one leader to get it all done—or at least done well.
Of course, one solution is to delegate tasks and responsibilities to our direct reports. This is easier for some of us than others, though. Meanwhile, our employees yearn for leadership that goes beyond the old "command and control" model. They want leaders who are willing to go beyond just delegating to help them develop their full potential.
I quickly realized this when I first became a CFA operator and set out to incorporate a different style of leadership at my restaurant: one where I would serve as more of a "coach" to those on my team than their "boss." By incorporating the principles of coaching into my leadership style and the styles of my managers, we have been able to transform many of our team members and create a high-performance leadership team.
Leadership Coaching "asks and listens," rather than "teaches and tells." It develops individuals, rather than trains them. And perhaps most importantly, it creates an environment in which team members can grow to reach their full potential and become all that they can be during the (perhaps brief) time that you have an opportunity to influence their lives.
Results
Integrating coaching into my organization has helped create a collaborative and developmental culture of high performance leadership. Our store has become a leadership farm of sorts, producing leaders not only for our own organization, but for other organizations as well. This is the "new normal" in our economy—I encourage you to find a way to leverage and embrace it for your benefit.
Lessons Learned
I tell my team members that we are all writing a chapter in a larger story, whether we realize it or not. When we are not intentional about leadership, we minimize our chances of making an impact in our community and on others around us. We must begin with the end in mind and ask: "What do I envision people saying about me and our restaurant decades from now?"
Hire a Coach & Get Training: 
You don't have to be a professional Coach to start developing high performance leaders, but it may help to hire one.  As a coach, I too have a mentor coach. If you have questions and would like to know more about hiring me as your professional coach or other training opportunities, please contact me.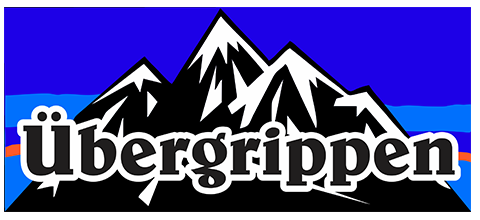 I started my rock climbing at the age of 12 as a Boy Scout and continued my climbing journey as a member of the Rock Climbing team at the United States Military Academy, West Point. While I don't spend much time on a rock face these days, I've personally climbed the entrepreneurial mountain and I am currently enjoying the view.
I founded Ubergrippen Coaching and Consulting because I personally feel that my calling is to Cultivate Entreprenurial Leaders. I've coached and mentored many young entrepreneurial leaders on their journey to worldly success, but more importantly through the difficult parts of the climb that lead to that intense feeling of relief when they've found purpose and clarity.